Discussion Starter
·
#1
·
My LCP & friends...
Just your normal USP 45 w/ a light...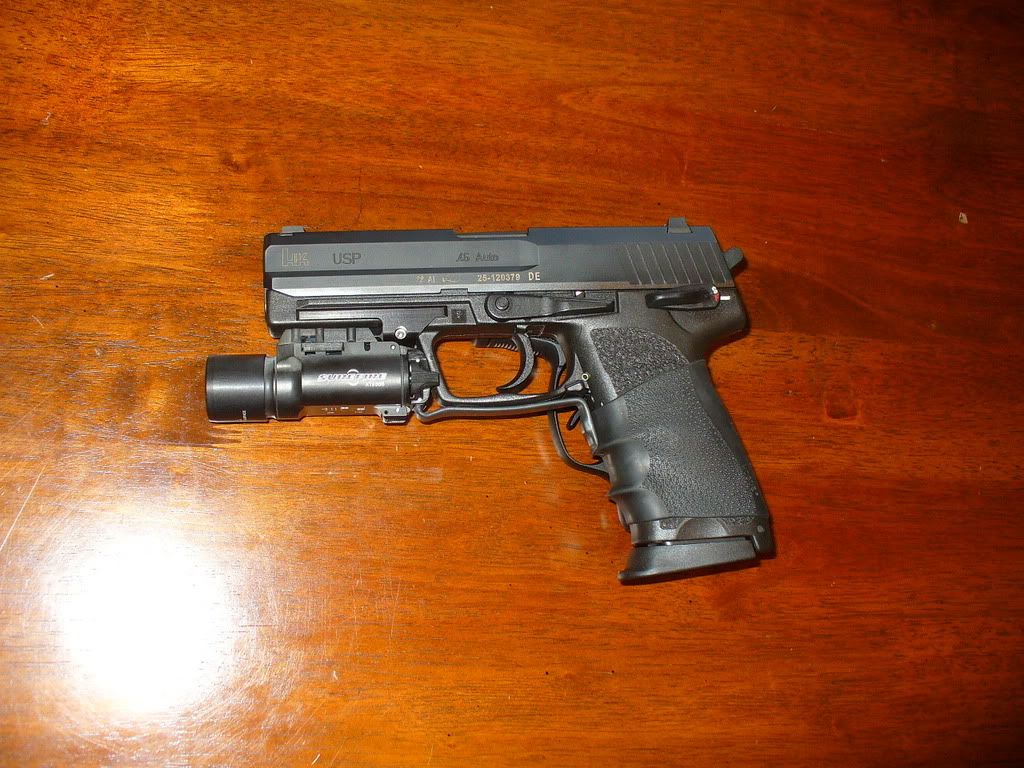 Quite the size difference!
More size comparison pics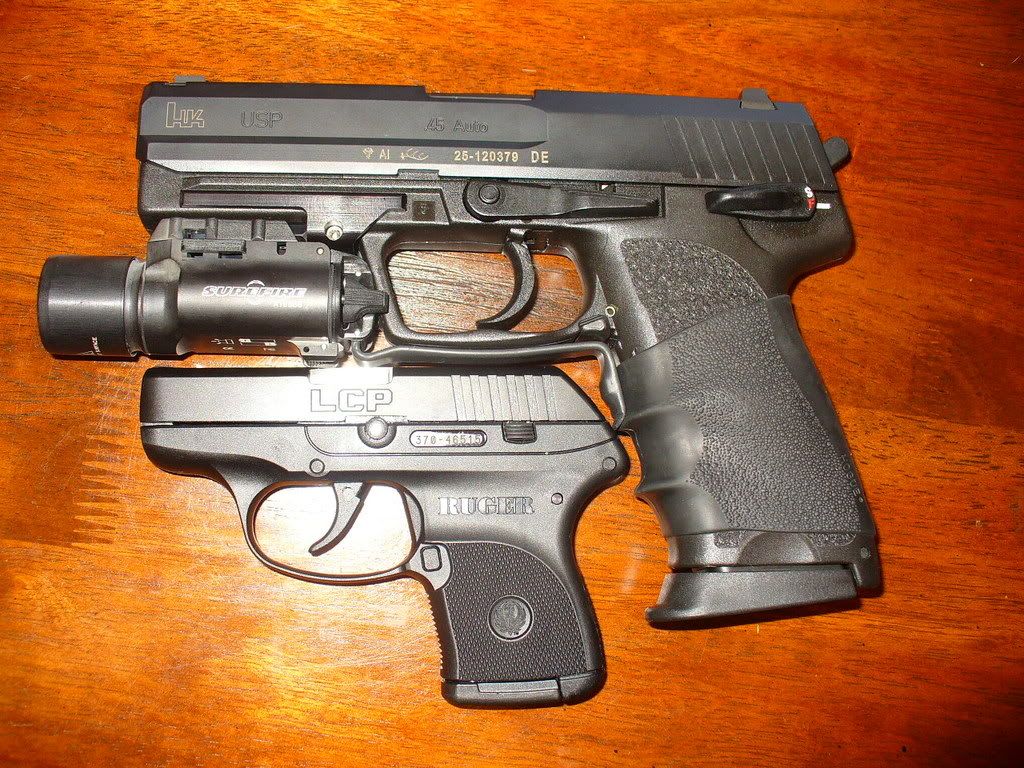 Big gun, lil' gun...
Pics of my S&W 442 (1 7/8" bbl, .38spl) and Elsie. Not MUCH smaller...
...But definitely thinner! Like the Khar ads, THIN IS SEXY!!
Group photo. Missing the Beretta 9mm...she sleeps in my locker at work.