Took all my tools out to stretch their legs today...
Here's my USP45 at 20 yards as fast as I could get on target. 13 to the body, 12 to the head. I love this gun and trust my life on it everyday....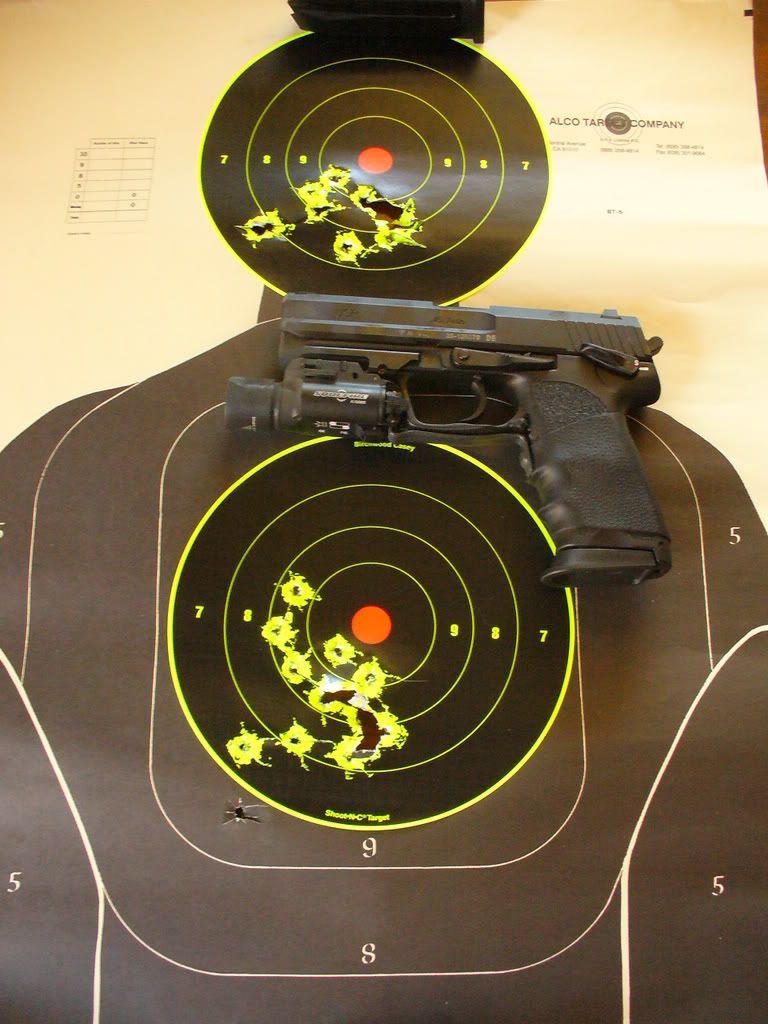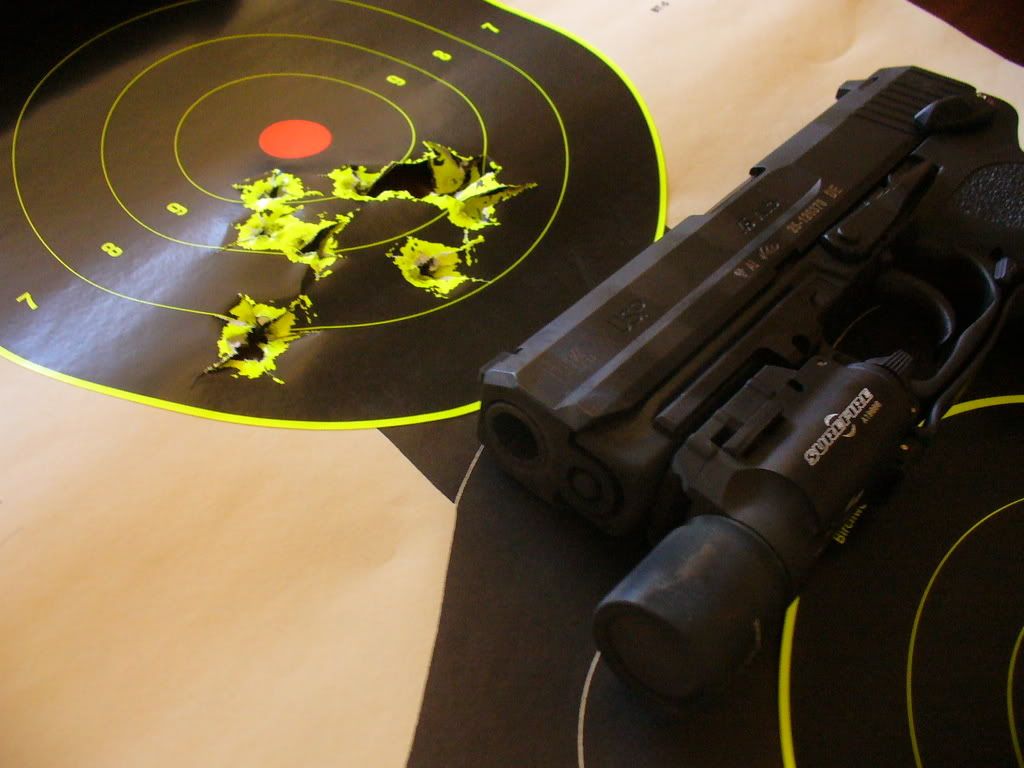 Nevermind that little fellow in the lower left lol! I always anticipate the first DA shot when I haven't shot for a while. Still center mass, just not grouped...